The Best Place to Get a Manicure or Pedicure in Charlotte - 2012 About.com Charlotte Readers' Choice Awards
Vote Once a Day Between February 22 and March 21, 2012
Thank you for participating in this year's Readers' Choice Awards. With your help, we're showcasing some of the best Charlotte has to offer. From where to indulge in coffee and baked goodies to where to burn off those calories; from doggy day care to which radio station you listen to while driving him there; from best place to worship to the best place to take in live music. Now that we've narrowed down the finalists, it's time to vote for your favorites!

You will be asked to login using your e-mail address or About.com login. We do understand privacy concerns, but we ask for the e-mail address to keep the voting fair. We won't use it for any purpose at all other than to vote here. You won't be signed up for a newsletter, and we won't spam you. In fact, we won't even be able to see your address. So feel secure voting every single day!

Before you cast your vote, please take a moment to get to know each of our finalists in the "Best Place to Get a Manicure or Pedicure in Charlotte" category.
All information and images were taken directly from company web sites.
Midtown Nails
Midtown Nails of Charlotte, NC provides an unrivaled nail salon experience by servicing its customers with top-notch services and innovative nail designing in a relaxing environment. We ensure courteous, fair, and first-class service.
Learn more about Midtown Nails by visiting their web site.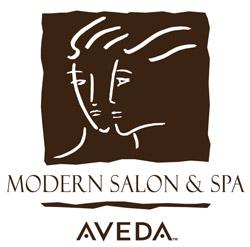 Modern Salon and Spa
Above all else, Modern Salon & Spa was created as a place of well-being. By catering to the mind, body and soul, we have created a retreat from the everyday - a haven of pure relaxation. Modern Salon & Spa invites you to experience every aspect of our unique environment and the services we offer. Whether it is your first time with us, or you are an old friend, we welcome you to Modern Salon & Spa - a retreat that brings beauty, relaxation and well-being into perfect balance.
Learn more about Modern Salon and Spa by visiting their web site.
Re Salon and Med Spa
Re Salon and Med Spa is devoted to enhancing your well being through innovative treatments in an atmosphere of beauty designed to delight the senses. Each lavish treatment has been developed on a meaningful foundation to refresh, revitalize and rejuvenate body, mind and soul using the latest technology and exclusive product lines.
Learn more about Re Salon and Med Spa by visiting their web site.
Polished
At Polished, we are committed to delivering services that promote health, well-being, comfort and beauty. Among our priorities are grade-A sanitation standards, client-focused services and superior products. To excel in a new era of nail and beauty care, we encourage continuing education, are selective in staffing, and committed to continuously upgrading our services and facilities.
Learn more about Polished by visiting their web site
The Spa at Ballantyne
The Forbes Four Star Spa at Ballantyne in Charlotte, North Carolina is a public day spa located at The Ballantyne Hotel & Lodge offering massage, facials, body wraps, manicures, pedicures, hair salon, fitness, indoor and seasonal outdoor pool, a spa product shop and overnight spa packages. Our salon experts provide professional hair styles, cuts, color and hair removal services. Enjoy a fresh makeup application, or choose from a selection of manicures and pedicures. The salon can help you look your best for special occasions.
Learn more about The Spa at Ballantyne by visiting their web site.